Archive for the 'web design' Category
by John Kim & Kimberly Carrillo, SEO Services, IF marketing & advertising
Myth #1
Our web design firm has "secrets" to get you ranked on top of Google!
Because Search Engine Optimization (SEO) is both a science and art, many vendors promise "first page rankings!" to unwitting businesses owners. This claim is the equivalent of "make a lot of money from home with no skills and no money down – with my real estate secrets!"
Really? If you fall for this, you just may deserve to have your money taken. More often than not, these vendors have sales agreements that do NOT back up any guarantee, or include pay-per-click advertising as a "first page ranking."
Ask any vendor promising search engine success one question – do they have any track record of building an online business themselves? Most successful online marketers bring corporate or entrepreneurial track records having built web-based businesses from the ground up – not just designing websites and "SEO'ing" them. If they can't build their own web business (other than selling SEO & web design) how are they going to do it for you? This reminds me of the "start-up consultants" that arose in the dotcom boom in Silicon Valley – the irony being that while they charged fees to advise one on how to build a successful start-up business – they themselves had never done it.
Any SEO firm that promises results should be approached with a wary eye. No different than the real estate infomercials at night that promise million dollar results for the fee of an over-priced book. They might make you feel good and full of initial optimism, but they probably won't make your business a single cent.
Myth #2
It's too hard to get on Google.
Actually, once your business gets hooked on revenues from being in the search engines, it's hard to give up. That's why your competition doesn't want you as yet another entrant onto their cyber-turf and why Google's stock price is so high – not because people like using their search engine, but because the websites that are listed on Google experience so much new business by being ranked at the top. Hence is Google's power to build new businesses and new sources of income for companies that previously did not have large marketing budgets. Google works so well that businesses get "addicted" to the new monies Google brings them.
It's too hard to get on Google if your search engine marketers do not have the experience of being a veteran in a space that is only 7 – 8 years old. Having said that, for most business owners with vision, one can NOT afford to ignore the rising power that Google brings to small businesses. Once you're listed in Google and rising in the ranks – most likely your business will also get "hooked" on the new revenues and customers that this newfound visibility brings your business.
Myth #3
It's a black box of never-ending costs to be on Google.
In most industries, the cost and effort to be ranked atop Google have reached the 3 P's of the marketplace – price, parity, and par. Meaning that an average marketer may spend $35 to get each new potential customer from Google, but that $35 spent represents a 50% to 200% return in terms of the new business it brings in.
A smart marketer can take that and make it upwards of 400%. And what does it take to be a smart marketer? Like most things – experience. Search Engine Optimization is a relatively new field of software engineering & marketing, and because it's such a new industry, it has a lack of experienced pros and a glut of fresh vendors eager to "cash in" on the search engine boom. The pros with track records charge an arm and a leg (because they can) and the fresh-faced Johhny-come-latelies offer low prices with "guarantees!" that often yield little to no results.
Compared to word-of-mouth, print advertising, radio, yellow pages or any other ad medium, search engines bring in a far better return-on-investment (ROI) than any other form of advertising. And unlike word-of-mouth, businesses can throttle their spending on Google up and down – generating as few or as many customers as needed, all on demand.
Myth #4
Buying a book on SEO will teach us what we need to know.
Even a competent webmaster can toil away for 2+ years and still not be successful at SEO. That's because SEO requires a combination of technical mastery of websites as well as a creative element of designing SEO campaigns. Because there are no schools or degrees in SEO (yet) much of the information regarding successful web marketing is scattered and constantly changing. So no book could possibly stay atop the ever-changing search engine result rollercoaster.
That's because the search engines themselves are continuously altering their algorithms (the mathematical formula(s) that dictate how websites get ranked) in order to keep the results relevant and fresh. This means that there is no "set it and forget it" or periodic "SEO treatments" that can have real affects on rankings. In-house SEO means touching the website on a periodic, if not daily, basis in order to stay atop the competition and regularly study the new trends in SEO.
If you're going to optimize in-house, spend the first 6 months to get an SEO firm with experience to guide the in-house webmaster – otherwise the webmaster may waste 6 months to a year just "guessing" as to which strategies work best for your business situation, budget, and industry. Also, inexperienced link building strategies and optimization tactics can get your website banned from Google. You've been warned!
How to Make Your Website Stand Out
Published in the AMA Bulletin
by John Wilkinson, JH&A Advertising
Today the Internet hosts over 92,000,000 websites. How can you make yours stand out while displaying your products or services in the most compelling light? Here are some tips from an industry expert that will help you build a better site that effectively communicates your message.
Robert Cowes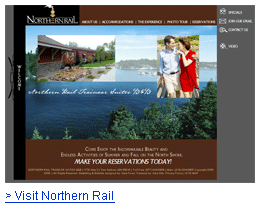 is an expert at creating websites that spotlight products and drive success. He most recently worked at S1 Corporation as the Web Technologies Product Manager and is co-founder of the consulting firm, Intra-Focus Marketing Solutions.
According to Cowes, a successful site considers six critical elements: audience, objective, layout, navigation, content and imagery. It is important for web-based marketers to understand who will be using the site and for what purpose. "People surf the web to research, learn and purchase products. Content addressing these three topics is crucial," said Cowes.
When a potential customer or client visits a site, they should be greeted by an intuitive "master plan" or site map. A >site map helps visitors quickly and easily navigate to the information they are looking for.
Well thought-out navigation helps create a positive experience for the visitor. Highly visible headers and simple icons should smoothly guide the visitor from page to page. In addition, rotating content not only gives marketers a chance to share more information, it keeps visitors interested and informed. Finally, relevant imagery reinforces your company's
brand positioning and messaging. "An analogy is a store front," Cowes explains. "As with retail, your window dressing helps customers decide whether they will enter or pass you by." Encourage browsers to stop with interesting graphics that complement your brand, enhance your image and provide valuable information not readily available elsewhere.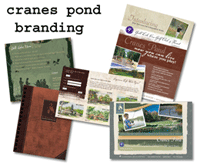 So you've made some website improvements, but how can you know if they work? Consider a call to action. Requesting a response makes recording site traffic easier. For example, a toll-free number and an e-form are useful tools. Ask your visitors, "How did you hear about us?" or "Do you have any comments?"
Eventually, there should be a correlation between the number of page views your web site receives and the number of inquiry forms submitted.
By carefully considering your audience and objective, you can create content, imagery, a layout and a navigation system tailored to their needs while also improving product awareness. Next month there will be over 96,000,000 websites. Are you achieving your fair share of visits?
About Intra-Focus
Intra-Focus is a full-service marketing company that integrates art and technology to deliver traditional and Internet marketing solutions. Leveraging marketing expertise and trend setting creativity, Intra-Focus helps its clients build brand strategy and market presence that generate qualified demand and quantifiable results. Intra-Focus provides innovative marketing solutions to businesses ranging in size from start-up to Fortune 500.
For more information on Intra-Focus's marketing services, please contact: Robert Cowes Products & Services Principal
512.930.5558
rcowes[at]intra-focus.com.