Archive for the 'technology' Category
By BR Cornett
If you're a business owner or corporate executive, but you don't yet publish a blog, I know what you're thinking: "What's the big deal about blogs, already? Aren't they just online diaries?"
Well, yes and no. Let me explain.
What is a Blog?
"Blog" is an abbreviated version of "weblog," which is a term used to describe frequently updated websites that maintain an ongoing chronicle of information. Blogs are published using third-party content management systems, which makes them simple to manage – even for beginners.
The Evolution of Blogs
In the "early" days of blogging, most blogs were personal in nature. Blog authors posted their daily thoughts, rants and musings for friends and family to read. While the diary-style blog is still common today, a variety of other blog types have evolved as well. Today, blogs run the gamut from personal, educational, political, promotional, etc.
The Business Blog
As is usually the case with Internet technology, it didn't take long for companies to see the potential benefits of blogging. Early adopters of the business blog had the corporate courage to share internal happenings with their customer base. Many people found this newfound openness refreshing, and word spread about the effectiveness of business blogs.
Over the last couple of years, tens of thousands of companies have launched business blogs. Some of these blogs have become successful by offering engaging commentary, news and helpful information from company leaders to customers. But just as many business blogs have failed as a result of their owners misunderstanding the medium.
Why Should I Blog?
Business blogs are becoming popular for a number of reasons. Because of their user-friendly interface, people update their blogs more frequently than they might update their regular websites. Some of the most popular blogs get updated once or twice a day. In addition to adding freshness and usefulness to a website, this also improves search engine visibility.
Blogs also add a social, interactive element to your website, because you can turn on a feature that allows moderated comments from readers and customers. When such interaction grows over time, it can have far-reaching effects.
What Should I Blog About
Some of the most popular business blogs are published by "thought leaders" in their respective industries. The authors of these blogs have had the courage to come out from behind their anonymous corporate websites to share their true thoughts and feelings about their products, their companies and their industries. These authors also know that the blog is not the place for brochure copy or other promotional content.
To get an idea of how you might create a business blog, look to some that are already popular and successful. Here are some to get you started:
The Many Personalities of a Business Blog
One thing you'll notice about each of these blogs, is that they have their own style and persona. That's because the authors have their own styles and personas, and the best business blogs truly represent their authors' personalities.
Summary of Blogging Benefits
A business blog can help keep your website fresh and improve your search engine rankings. Some business blogs take on a life of their own, attracting more attention than the company ever dreamed of attracting. Business blogs also broaden your communication with customers by encouraging dialogue.
Perhaps the best benefit of all is that blogs are flexible enough to support any business goal, so you can determine exactly how your blog will operate and how it will support your communication goals.
About the Author
B.R. Cornett writes and works for Intra-Focus, an Austin marketing company specializing in Internet marketing, website development and CRM. Intra-Focus serves clients from many industries and from all over the country. Learn more by visiting www.intra-focus.com.
How to Make Your Website Stand Out
Published in the AMA Bulletin
by John Wilkinson, JH&A Advertising
Today the Internet hosts over 92,000,000 websites. How can you make yours stand out while displaying your products or services in the most compelling light? Here are some tips from an industry expert that will help you build a better site that effectively communicates your message.
Robert Cowes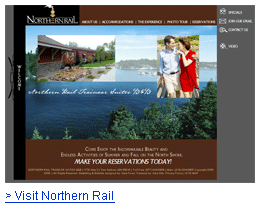 is an expert at creating websites that spotlight products and drive success. He most recently worked at S1 Corporation as the Web Technologies Product Manager and is co-founder of the consulting firm, Intra-Focus Marketing Solutions.
According to Cowes, a successful site considers six critical elements: audience, objective, layout, navigation, content and imagery. It is important for web-based marketers to understand who will be using the site and for what purpose. "People surf the web to research, learn and purchase products. Content addressing these three topics is crucial," said Cowes.
When a potential customer or client visits a site, they should be greeted by an intuitive "master plan" or site map. A >site map helps visitors quickly and easily navigate to the information they are looking for.
Well thought-out navigation helps create a positive experience for the visitor. Highly visible headers and simple icons should smoothly guide the visitor from page to page. In addition, rotating content not only gives marketers a chance to share more information, it keeps visitors interested and informed. Finally, relevant imagery reinforces your company's
brand positioning and messaging. "An analogy is a store front," Cowes explains. "As with retail, your window dressing helps customers decide whether they will enter or pass you by." Encourage browsers to stop with interesting graphics that complement your brand, enhance your image and provide valuable information not readily available elsewhere.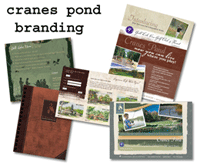 So you've made some website improvements, but how can you know if they work? Consider a call to action. Requesting a response makes recording site traffic easier. For example, a toll-free number and an e-form are useful tools. Ask your visitors, "How did you hear about us?" or "Do you have any comments?"
Eventually, there should be a correlation between the number of page views your web site receives and the number of inquiry forms submitted.
By carefully considering your audience and objective, you can create content, imagery, a layout and a navigation system tailored to their needs while also improving product awareness. Next month there will be over 96,000,000 websites. Are you achieving your fair share of visits?
About Intra-Focus
Intra-Focus is a full-service marketing company that integrates art and technology to deliver traditional and Internet marketing solutions. Leveraging marketing expertise and trend setting creativity, Intra-Focus helps its clients build brand strategy and market presence that generate qualified demand and quantifiable results. Intra-Focus provides innovative marketing solutions to businesses ranging in size from start-up to Fortune 500.
For more information on Intra-Focus's marketing services, please contact: Robert Cowes Products & Services Principal
512.930.5558
rcowes[at]intra-focus.com.