Archive for the 'marketing company' Category
Can you identify your entire company in one image that needs to large or small, color or black & white? If your company logo didn't immediately leap to mind, then you have a problem with your identity.
The Importance of Logos
Corporate logos represent one of the greatest challenges of graphic design. Your logo must separate you from competitors, reinforce your brand, and convey a sense of who you are and what you offer. And it must do all of this while being visually appealing and memorable. That's a tall order for such a small item, and that's why corporate logo design should be taken seriously.
Logo Design Specialists
Given everything that a corporate logo must accomplish, it's easy to see why logo design is such a specialized field. You should think of logos as much more than a company's symbol. Think of them as an inseparable part of your company. It should be on your stationary, website, promotional items… even facsimiles, invoices and contracts. Some companies go so far as to include their logo on all e-mails.
But without an eye-catching logo, your customers won't remember you. That's why hiring a professional to create a logo is so important.
The Logo Design Process
To deliver a logo that captures the essence of your company, a marketing company like Intra-Focus, Inc. starts out by gathering as much information as possible. You should expect a combination of survey questionnaires, conference calls and in-person meetings. You need to describe your company in your own words. What is your company all about? Who is your audience? What sets you apart from the competition?
Armed with this information, marketing companies will then begin the logo design process by starting "from scratch" based on the information gathered, or they can work from any sketches and ideas you might have. While the design company has the talent, nobody will understand your company better than you. If you want a key motif in your logo, then be sure to bring it up. Nothing is more frustrating that designing logos for days on end when you have a clear idea of exactly what you want.
Your marketing company should present you with two or three designs for you to review. This is a starting point. You may see one immediately that you like, or you may want to go in a different direction.
If none of the designs work for you, try to find one that you feel captures some of what you are looking for and give the designers feedback based on that logo. This helps to narrow down what you like.
It is possible that none of the designs are acceptable. Don't get discouraged! To create your ideal logo, you might go through twenty different designs before you get a final product. This is normal and necessary to weed out all of the possibilities.
Even after you have chosen a final design, feel free to ask for minor adjustments until you are completely satisfied. You are going to be looking at this logo for the next several years, so you should be happy with it.
Where's My Name?
Most businesses feel that they need their name in their logo. However, this isn't necessarily a good idea. Remember that your logo is going to need to be very small with some uses. If you have a long name like "Smithville's Tempting Tapioca Company", the name is going to look like a blurry line. On that note, if your name is five letters like "Swish" or "Zings", then working your name into the logo is more viable.
A good rule of thumb is to think of the famous logos that are in the business world. How many of them have a company name? Nike has one of the most recognizable logos out there. Even though it is only four letters, they chose instead to have a symbol and look where they are now? What about Macintosh Computers? That name is much too long, so they chose a symbol that was the same as their name. Chick-Fil-A went a different route by using a symbol in their name that showcased their main product.
Whatever you want, be sure to ask your marketing company about their process. Make sure that it is a process similar to the one in this article. If they don't come close to showing this kind of care when branding your company, then get out while you can or you might end up with a solid circle representing your company for the next ten years!
A quick check list when reviewing a logo proposal:
Does this logo tell me anything about what I do?
Is this logo professional?
Is there anything about this logo that might be politically incorrect?
Will this still look clear when it is decreased in size?
Will this logo look good in black & white?
Let us help you turn your logo ideas into reality. Contact Intra-Focus today and ask about their corporate logo design and brand identity services.
How to Make Your Website Stand Out
Published in the AMA Bulletin
by John Wilkinson, JH&A Advertising
Today the Internet hosts over 92,000,000 websites. How can you make yours stand out while displaying your products or services in the most compelling light? Here are some tips from an industry expert that will help you build a better site that effectively communicates your message.
Robert Cowes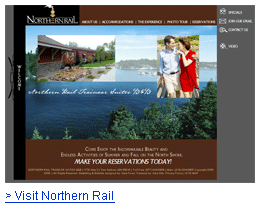 is an expert at creating websites that spotlight products and drive success. He most recently worked at S1 Corporation as the Web Technologies Product Manager and is co-founder of the consulting firm, Intra-Focus Marketing Solutions.
According to Cowes, a successful site considers six critical elements: audience, objective, layout, navigation, content and imagery. It is important for web-based marketers to understand who will be using the site and for what purpose. "People surf the web to research, learn and purchase products. Content addressing these three topics is crucial," said Cowes.
When a potential customer or client visits a site, they should be greeted by an intuitive "master plan" or site map. A >site map helps visitors quickly and easily navigate to the information they are looking for.
Well thought-out navigation helps create a positive experience for the visitor. Highly visible headers and simple icons should smoothly guide the visitor from page to page. In addition, rotating content not only gives marketers a chance to share more information, it keeps visitors interested and informed. Finally, relevant imagery reinforces your company's
brand positioning and messaging. "An analogy is a store front," Cowes explains. "As with retail, your window dressing helps customers decide whether they will enter or pass you by." Encourage browsers to stop with interesting graphics that complement your brand, enhance your image and provide valuable information not readily available elsewhere.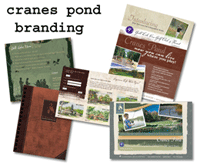 So you've made some website improvements, but how can you know if they work? Consider a call to action. Requesting a response makes recording site traffic easier. For example, a toll-free number and an e-form are useful tools. Ask your visitors, "How did you hear about us?" or "Do you have any comments?"
Eventually, there should be a correlation between the number of page views your web site receives and the number of inquiry forms submitted.
By carefully considering your audience and objective, you can create content, imagery, a layout and a navigation system tailored to their needs while also improving product awareness. Next month there will be over 96,000,000 websites. Are you achieving your fair share of visits?
About Intra-Focus
Intra-Focus is a full-service marketing company that integrates art and technology to deliver traditional and Internet marketing solutions. Leveraging marketing expertise and trend setting creativity, Intra-Focus helps its clients build brand strategy and market presence that generate qualified demand and quantifiable results. Intra-Focus provides innovative marketing solutions to businesses ranging in size from start-up to Fortune 500.
For more information on Intra-Focus's marketing services, please contact: Robert Cowes Products & Services Principal
512.930.5558
rcowes[at]intra-focus.com.