Archive for the 'internet marketing' Category
Publishing press releases can support your internet marketing and PR program in several ways. Creating an entire online PR campaign opens up lesser known opportunities and also generate leads to direct inquiries from the media and prospective customers. Use the following steps to help you realize your online PR campaign.
Step 1 – The Press Release
The first step is to identify a topic for your press release. Popular topics include new or improved products, relocations or new locations, website or blog launches, or any other unique stories associated with your company. Be sure that you have a competent person create a professional press release that identifies your target audience. Be aware that writing for print media and writing for the web can differ. If you do not have an employee that can meet these needs, you should hire a marketing firm to write the article for you. You might be surprised at how little it will cost for this service!
---
TARGET AUDIENCE QUIZ
Which of these sentences would appeal to men aged 16 – 20.
#1. The new Speedster skateboard uses ionized paint to anticipate the retroactive artistic styles of master artisans of the past century.
#2. The new Speedster skateboard has a retro look that will appeal to your senses.
Both of these sentences say the same thing and are professionally written, but the first sentence will probably cause the target audience to immediately stop reading. If you do not have someone in your business to handle these duties, you should consider hiring a marketing firm that has a copywriter. You might be surprised how little you will have to pay for this service.
---
NOTE: Do not finalize the press release until it has been checked for spelling and grammar by someone other than the copywriter. It never hurts to have a second set of eyes!
Step 2 – Releasing to the Media
Once you have the press release finalized, it is time to release it to the media for release in their publication or electronic medium. Send your PR to prweb.com and prnewswire.com. These websites are two of the most sophisticated online press release services around and many media outlets use these two websites to find news. Your article might just get picked up by dozens of newspapers! By combining your marketing firm's knowledge and experience with the powerful distribution networks of sites like PRweb, you can transform your press release into an online promotional vehicle with unlimited reach.
You should also send your press release to your local newspaper and any local television or radio stations. Make sure that they have good contact information for you in case they would like to use you in a feature story!
Step 3 – The E-campaign
At this point, you should strongly consider hiring a marketing firm to handle the creation of your e-campaign. If you used a copywriter to write the press release, see if they will also set up the e-campaign. (Better yet, try to get everything in one package!) The e-campaign should be attractive and eye-catching and have at least one link to a landing page. Make sure that the landing page contains a form for lead generation or, at the very least, a button for people to contact you.
An important item that is largely ignored is the size of the e-campaign. If you choose to send the entire press release in the e-mail, then the campaign should be no wider than 600 pixels. This will fit in most e-mail clients. If you choose to send a summary of the article or an eye-catching graphic that will go to the press release, then the campaign should be no wider than 600 pixels and no taller than 395 pixels.
Your marketing firm should also have a system that will track how many people viewed and clicked on the e-mail. Be sure to ask for reports. This is an excellent opportunity to not only judge the success of your e-campaign, but also to remove any defunct e-mail addresses from your customer database.
Step 4 – Updating Your Website
If you don't have a news page on your existing website, you are missing out on a great opportunity to add fresh content and to expand your profile on search engines. Get your news section built and add your first article.
If you do have a news page, get your article up there with a dateline at the top and contact information at the bottom.
Be sure to link no more than five phrases in your article to other pages in your website. This is called an optimized press release and will be beneficial to your search engine optimization efforts.
Step 5 – To Blog or Not to Blog
This step is optional, but can bring great rewards to your online presence. If you have a blog, post your press releases with target phrases linked back to your existing website. Optimized press releases get a lot of visibility in the major search engines. They can also generate new links back to your website, as other sites republish your release. These "backlinks" play an important role in the overall search engine visibility of your website.
---
INDUSTRY EXAMPLE – Online PR Campaign (Intra-Focus, Inc.)
An online PR campaign was recently created for Jimmy Jacobs Custom Homes and their work on Extreme Makeovers: Home Edition. In addition to electronic press releases, they also created a special website to generate buzz about the project.
>> Read the press releases
>> View an example of an e-press release
>> See the website
>> Visit the main website
---
The world is becoming more internet focused by the minute and you need to stay on top of this technology wave or your company will drown. Don't wait! Get proactive and start your online PR campaigns today!
Learn More
If you are interested in getting a quote from a marketing firm or just finding out more about the process, you should contact Intra-Focus, Inc. Intra-Focus has a wealth of experience writing press releases, optimizing them for the search engines, and distributing them online. They can transform your press release into an online promotional vehicle with unlimited reach.
How to Make Your Website Stand Out
Published in the AMA Bulletin
by John Wilkinson, JH&A Advertising
Today the Internet hosts over 92,000,000 websites. How can you make yours stand out while displaying your products or services in the most compelling light? Here are some tips from an industry expert that will help you build a better site that effectively communicates your message.
Robert Cowes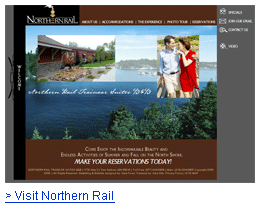 is an expert at creating websites that spotlight products and drive success. He most recently worked at S1 Corporation as the Web Technologies Product Manager and is co-founder of the consulting firm, Intra-Focus Marketing Solutions.
According to Cowes, a successful site considers six critical elements: audience, objective, layout, navigation, content and imagery. It is important for web-based marketers to understand who will be using the site and for what purpose. "People surf the web to research, learn and purchase products. Content addressing these three topics is crucial," said Cowes.
When a potential customer or client visits a site, they should be greeted by an intuitive "master plan" or site map. A >site map helps visitors quickly and easily navigate to the information they are looking for.
Well thought-out navigation helps create a positive experience for the visitor. Highly visible headers and simple icons should smoothly guide the visitor from page to page. In addition, rotating content not only gives marketers a chance to share more information, it keeps visitors interested and informed. Finally, relevant imagery reinforces your company's
brand positioning and messaging. "An analogy is a store front," Cowes explains. "As with retail, your window dressing helps customers decide whether they will enter or pass you by." Encourage browsers to stop with interesting graphics that complement your brand, enhance your image and provide valuable information not readily available elsewhere.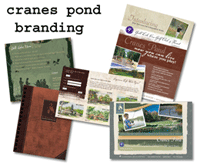 So you've made some website improvements, but how can you know if they work? Consider a call to action. Requesting a response makes recording site traffic easier. For example, a toll-free number and an e-form are useful tools. Ask your visitors, "How did you hear about us?" or "Do you have any comments?"
Eventually, there should be a correlation between the number of page views your web site receives and the number of inquiry forms submitted.
By carefully considering your audience and objective, you can create content, imagery, a layout and a navigation system tailored to their needs while also improving product awareness. Next month there will be over 96,000,000 websites. Are you achieving your fair share of visits?
About Intra-Focus
Intra-Focus is a full-service marketing company that integrates art and technology to deliver traditional and Internet marketing solutions. Leveraging marketing expertise and trend setting creativity, Intra-Focus helps its clients build brand strategy and market presence that generate qualified demand and quantifiable results. Intra-Focus provides innovative marketing solutions to businesses ranging in size from start-up to Fortune 500.
For more information on Intra-Focus's marketing services, please contact: Robert Cowes Products & Services Principal
512.930.5558
rcowes[at]intra-focus.com.